Lock With A Clock
a lock screen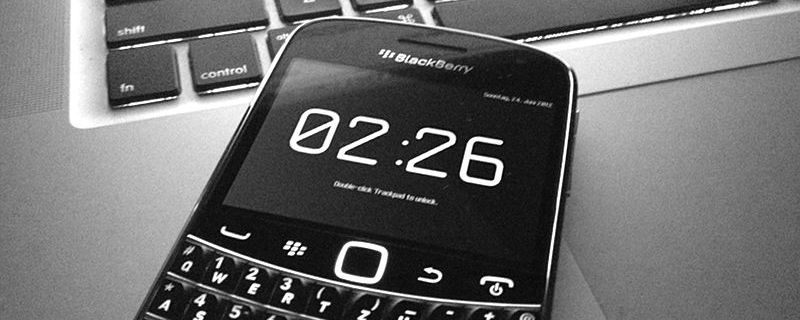 Lock With A Clock is a simple but effective lock screen for your OS5, OS6, or OS7 BlackBerry™. The application does not use backgrounding or dirty tricks to monitor keypresses of your device. The overall experience is very clean and predictable.
Installation
The current version is 0.2.4 and was released on Jul 10, 2012.
To install, click here using your BlackBerry or have a look at the respective BlackBerry App World entry.
Usage
Configure your convenience key to start the Lock With A Clock app.
Upon pressing of any key a big LCD clock will be displayed for a few seconds.
To unlock the phone double click the trackpad while the clock is displayed.
I you answer a call the screen will be unlocked automatically.
Getting the sources
The sources are available on GitHub.
License
Lock With A Clock is released under the following license (2-clause BSD license):
Copyright© 2009–2012 Robert Lillack, burningsoda.com
All rights reserved.
Redistribution and use in source and binary forms, with or without modification, are permitted provided that the following conditions are met:
Redistributions of source code must retain the above copyright notice, this list of conditions and the following disclaimer.
Redistributions in binary form must reproduce the above copyright notice, this list of conditions and the following disclaimer in the documentation and/or other materials provided with the distribution.
THIS SOFTWARE IS PROVIDED BY THE COPYRIGHT HOLDERS AND CONTRIBUTORS "AS IS" AND ANY EXPRESS OR IMPLIED WARRANTIES, INCLUDING, BUT NOT LIMITED TO, THE IMPLIED WARRANTIES OF MERCHANTABILITY AND FITNESS FOR A PARTICULAR PURPOSE ARE DISCLAIMED. IN NO EVENT SHALL THE COPYRIGHT HOLDERS OR CONTRIBUTORS BE LIABLE FOR ANY DIRECT, INDIRECT, INCIDENTAL, SPECIAL, EXEMPLARY, OR CONSEQUENTIAL DAMAGES (INCLUDING, BUT NOT LIMITED TO, PROCUREMENT OF SUBSTITUTE GOODS OR SERVICES; LOSS OF USE, DATA, OR PROFITS; OR BUSINESS INTERRUPTION) HOWEVER CAUSED AND ON ANY THEORY OF LIABILITY, WHETHER IN CONTRACT, STRICT LIABILITY, OR TORT (INCLUDING NEGLIGENCE OR OTHERWISE) ARISING IN ANY WAY OUT OF THE USE OF THIS SOFTWARE, EVEN IF ADVISED OF THE POSSIBILITY OF SUCH DAMAGE.